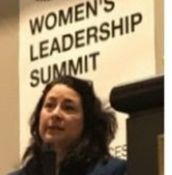 A. ANNUAL IN-PERSON SUMMIT AND CELEBRATION.
Date:
Sep 26, 2022 from 9 am - 2:30 pm (Also recorded).
Location:
Conrad New York Downtown, 102 North End Ave, New York, NY 10282.
Past Agenda
2:05 pm - Keynote: Advocate for Yourself.
with Vice President, JPMrgan Chase (NYC).
2:35pm - Keynote: Thriving in the U.S Crporate World as an immigrant and Woman of Color.
with Director & Senior Treasury Officer, Bank of America
3:05pm - Panel: Achieving Optimal Work/Life Balance
with Director at AMEX, VP at Biotech Equity, Vice President at FOX Sports, Director at Bausch Health, and Vice President at Coyne PR.
3:40pm - Keynote: Handling Difficult Conversations with Confidence.
by Irene Kaufmann, Senior Vice President at SBH Health System (NYC).
4:10pm- Keynote: How Having a Cancer Diagnosis Made Me a Better Person (and Professional).
by Priscila Gonçalves, MD, Medical Director at Regeneron Pharma.
B. GREAT SPEAKERS EVERY MONTH. (Included In Membership)
Mark these future dates for an hour each (also recorded, watch Live or Anytime):
2022:
Jan.10, Feb.14, Mar.14, Apr.11, May.9, Jun.13, Jul.11, Aug.8, Sep.12, Oct.10, Nov.14, Dec.12.
2023:
Jan 9, Feb 13, Mar 13, Apr 10, May 8, June 12, July 10, Aug 7, Sep 11, Oct 9, Nov 13, Dec 11.